Essential Manufacturing KPIs Premium Pack

Sometimes you just need a menu of good KPIs to pick from. That's what this 'Essential KPIs' guide is designed to provide. The problem is that not every business is the same.
So how do you make sure you fully understand where the KPIs in this pack came from and identify any extra KPIs that may be specific to your organisation? You do this using KPI Trees. KPI Trees show the outcomes that each KPI is designed to reflect, so you can understand the logic and reasoning behind each and every KPI in the pack and build on it to identify KPIs specific to your organisation.
The KPIs in this pack were selected using KPI Trees from the ROKS Express system. This premium pack includes the original KPI Trees so you can review and adapt them. This approach gives you convenience and flexibility. As all the packs in this store were developed from the ROKS Express system, if you decide to add further packs in future, they will work seamlessly together.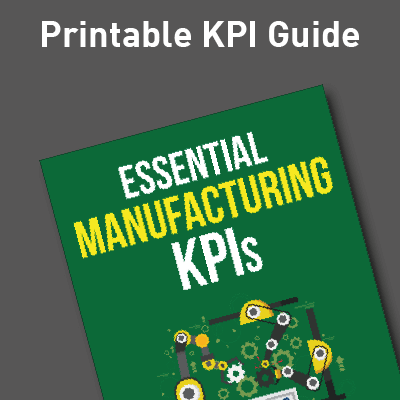 The printable Premium Essential KPI Guide including full KPI definitions and examples (A4 PDFs)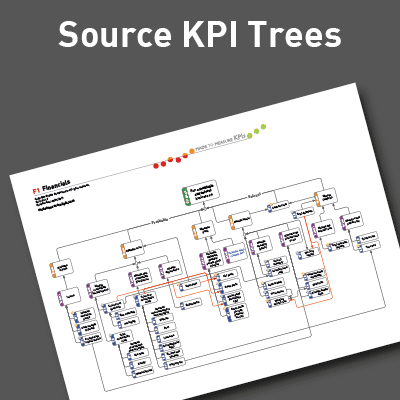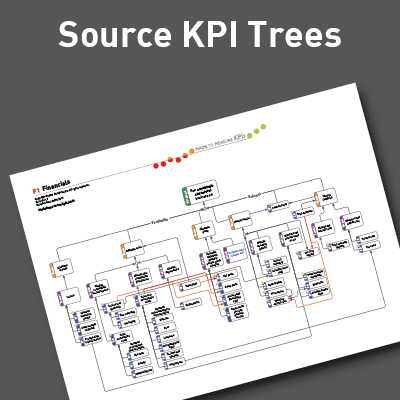 The KPI Tree source diagrams for the guide KPIs (as PDFs)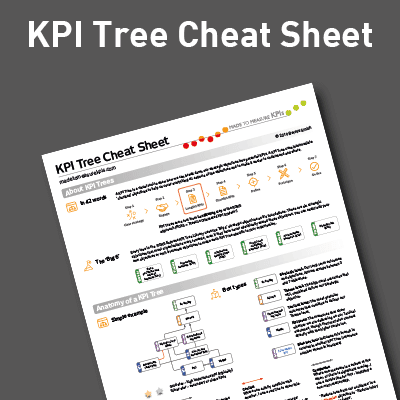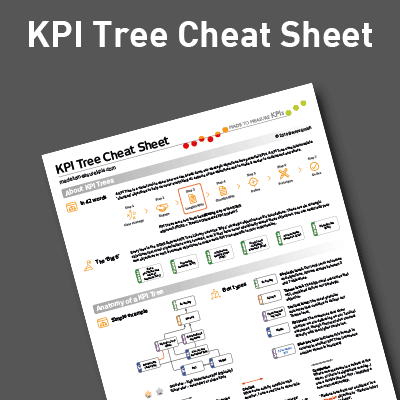 A one-page 'KPI Tree Cheat Sheet' in both (A4 PDF)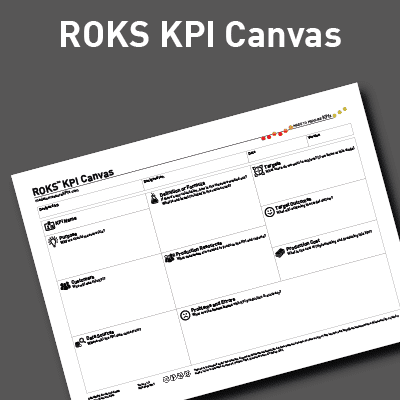 A ROKS KPI Canvas definition templates (Excel template and printable A4 PDFs)
This pack includes...
I1 Equipment Investment
L2 Production Improvement Activity
O1 Efficiency - Widget Production
O9 Equipment Maintenance
Q2 Product Quality
Q3 Guarantee and Warranty
Number of KPIs included in KPI Tree: 141
Number of full KPI definitions included in this pack: 52
Reviews
This is a useful pack for coming up with manufacturing KPIs. Concepts adopted from Lean and tools such process mapping makes it clear how one can pursue the task of developing KPIs. We are implementing OEE and we use the definition from this pack in our team training now.
Write a Review