Add a header to begin generating the table of contents
KPI Tree tool and template options

One of the powerful features of KPI Trees is that they make it quick and simple to understand complex business relationships, visually. There is a clear visual standard, developed by Bernie Smith when he created the KPI Tree methodology, and a common question is 'What tools and templates can a KPI creator use for KPI Trees?'.
Whichever tool you choose, there are certain features that make drawing KPI Trees much simpler and quicker.
What to look for in a KPI Tree diagramming tool
Vector based (essential)
Support for object 'handles' and 'connectors' (essential)
Layer support (not essential, but very useful)
Artboards (for exporting a section of a complex tree, not essentail but very useful)
PDF export (helpful when your stakeholders do not have access to the drawing too you are using)
Recommended KPI Tree tools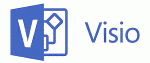 Visio (Windows users)
Visio is the grand-daddy of vector diagramming tools. It is powerful, stable and flexible. If you have a big complex KPI Tree library to build and manage, have a Windows environment and don't need cloud collaboration, then it's the go-to choice.
Pros
Powerful and fast, even with very large KPI Trees.
Available to many corporate users in standard app catalogue.
Secure and private.
Cons
Requires Visio to edit the KPI Trees.
Fairly steep learning curve.
Cloud version of Visio does not support the features required to draw KPI Tree diagrams effectively and cloud collaboration not possible for desktop app.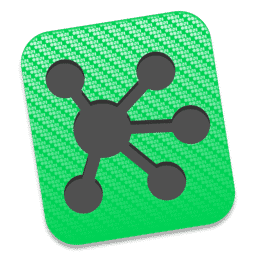 Omnigraffle (MacOS users)
OmniGraffle is a very mature Mac alternative to Visio. It is powerful, stable and flexible. If you have a big complex KPI Tree library to build and manage, have a MacOS/OSX environment and don't need cloud collaboration, then it's the go-to choice.
Pros
Powerful and fast, even with very large KPI Trees.
Supports layers, allowing the use of guide-lines overlays, making organisation and management simpler
Supports Art Boards (Pro version) - enabling selective export of sections of the KPI Tree
Cons
Requires OmniGraffle to edit the KPI Trees.
Fairly steep learning curve.
Pricey for the Pro version.
No cloud collaboration.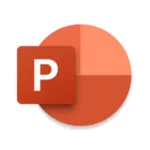 PowerPoint (all platforms, simple KPI Trees only)
PowerPoint is hugely widespread, easy to use and surprisingly flexible. It can make a useful 'quick and dirty' tool for building and sharing simple KPI Trees.
Pros
Most business users have PowerPoint already.
Most users know how to edit PowerPoint diagrams
Supports 'object handles' and connector snapping - means that connectors route automatically.
Cons
You can rapidly run out of space, even on moderately complex KPI Trees
Does not support multiple handles on objects, making connector management tricky
Does not support layers or artboards.
Conclusion. PowerPoint makes a solid starter tool, but you will rapidly outgrow it's capabilities.
You can download our KPI Tree PPT PPTX file for free by registering here....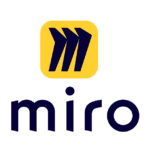 Miro (all platforms)
Miro is a collaborative cloud based 'infinite whiteboard'. For collaborative online KPI Tree building workshops it is hard to do beat. Miro is a powerful and mature collaborative platform, so has a number of extra benefits such as video chat, voting and presentation modes.
Pros
Cloud based, allows live collaboration
Simple to use
Good performance, even with very large trees.
Reasonable monthly pricing
Cloud, desktop and mobile app support (app requires live internet connection)
Cons
Some limitations on the shape of objects, so does not fully conform to the KPI Tree visual standard
Has had some service outage issues in the past
Does not support layers
Some issues with connectors behaving erratically
Board import only supported on paid-for plans
Whilst they may look superficially similar, there are fundamental differences between a Fault Tree and a KPI Tree. Not only are then intended for different purposes - a Fault Tree for problem solving and a KPI Tree for selection of performance metrics - they use a different thought process too.
Fault tree analysis focuses on the many things that can cause a problem.
A KPI Tree is based on results, outcomes and objectives, or 'things that go right'.
This may sound like a small difference but it has a fundamental impact on the complexity of our diagram. Let's take a simple real-world situation.
KPI tree analysis
Our motorbike starts first time
Fault tree analysis
We have no fuel flowing
We have lost electrical power
There is a mechanical obstruction to starting
We have insufficient starting torque
Our fuel is incorrect
...the list goes on, and on, and on
Even at a relatively high level, the Fault Tree list is potentially endless. Positive outcome trees generally have far fewer options.
Can you use fault tree analysis diagram software?
Possibly, although it's hard to give a definitive answer. Given that they are fundamentally different methods there are likely to be tensions and compromises when using a tool for designed for different purpose.
For example cross-linking, essential for KPI trees, is not natively supported in FTA tools. Fault tree analysis notation is different, so fault tree analysis shapes are also unlikely to natively support KPI tree designs.
Event Trees were developed as a more concise alternative to Fault Trees (for more background on Event Trees head to Wikipedia)
As for Fault Trees, these models are fundamentally different from KPI Trees. It may be possible to repurpose Event Tree software for building KPI Trees, but functionality such as connector routing and diagram notation are likely to lead to conflict and struggle when drawing KPI Trees.
Event tree Visio templates may provide a better starting point, but it's worth noting that a dedicated Visio KPI Tree template is available as part of the KPI Tree Starter pack advertised on this page. 
For a complete bundle of Visio, OmniGraffle, PowerPoint and Miro templates, check out the KPI Tree Starter Pack...