Build Brilliant Excel Dashboards
Become the dashboard 'Rockstar' of your organisation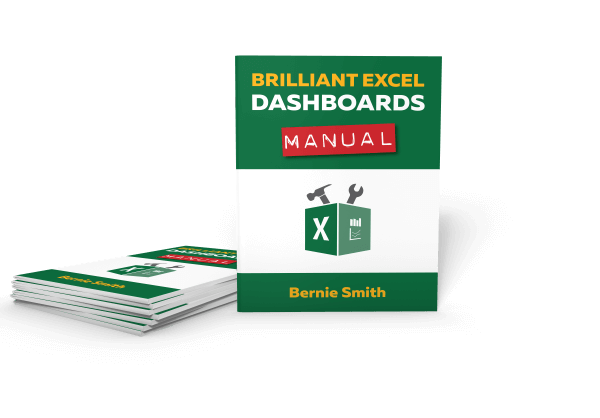 Get my book 'A breath of fresh air, making dashboard design simple and easy' for just 1 pound!
Dear Reporting Professional:
Hi, my name is Bernie Smith and my latest book is helping analysis and reporting professionals all over the world. If you act quickly, you can get your own copy for just one pound.
If you like the idea of building dashboards that are consistently incredibly easy for readers to understand, quick to build using just Excel (no VB or plugins) and will make you look like a reporting rock-star, then 'Brilliant Excel Dashboards' is the book for you.
"The best design gets out of the way between the viewer's brain and the content"
Edward R. Tufte, The Visual Display of Quantitative Information

Get the Book* PLUS these Instant Gifts:
A 'get you started' free Excel template dashboard pack with working examples from the manual
Free dashboard prototype example
Free, fully working dashboard sample from the full implementation kit (value £15)
What we do with  your email address
We will use your email address to send you our 'Made to Measure KPIs' newsletter and details of any purchases you make.
We will never share your details with third parties. You are free to unsubscribe from our newsletter at any point (unsubscribe link included in every email).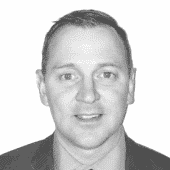 "If you haven't come across Bernie Smith's BlinkReporting approach, then you aren't getting the fans you should for your reporting work. If you hate 3d pie charts, pressure gauges and other BI junk, his approach is the antidote. My management team love the reports produced by this approach"
Neil Pollitt, Director Business Intelligence and Customer insight at First Choice Homes

"Brilliant Excel Dashboards takes the trees away from the wood allowing you to focus in on what's important to your business. Clear concise and user friendly step by step guides allow for a pleasurable and informative read."
Simon Snow, Head of Change and Business Readiness at AIB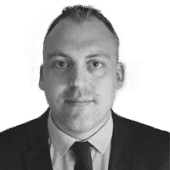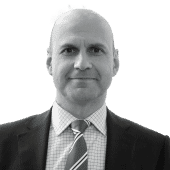 "I found Made to Measure KPIs entirely by accident whilst looking for some practical KPI help. Brilliant Excel Dashboards is a breath of fresh air, with its task-focussed step-by-step guides and engaging explanations of the science behind those steps."
Richard Holloway, Boxwood Consulting
Step-by-step examples showing how you can create brilliant, clear and useful reports and dashboards. (Examples are for Excel 2016).
Learn about the science behind the design principles, enabling you to understand a tweak the approach to really me your target audiences specific needs.
Tools that will help you systematically analyse and improve your dashboards and reports.
Does it involve plugins, VB or macros?
No, the whole approach is based around plain-old-Excel, there are no plugins, macros or Visual Basic code required - perfect for locked-down corporate systems.
Do I need to be an Excel expert?
No, you just need basic Excel skills, such as clicking on the elements of a chart and selecting the right properties.
Which versions of Excel does this work with?
The examples are for Excel 2016. The screen shots are for Windows, but are very similar to Excel 2016 for OSX. The design principles apply to any version of Excel, from 2003 onwards.
How long does it take to read this book? I've got a stack of unread books at home and don't want another.
The 'theory section' takes 1-2 hours to read. The 'how to' section, which walks you through applying the method in Excel, depends on your speed and familiarity in Excel. If you are in a hurry, I'd suggest the templates pack, which will be offered to you (at a discount) when you come to buy the Brilliant Excel Dashboards Manual.
Can I get a printed version of this book?
Not at the moment, but one is coming. Keep an eye on you inbox to get notification when it's available.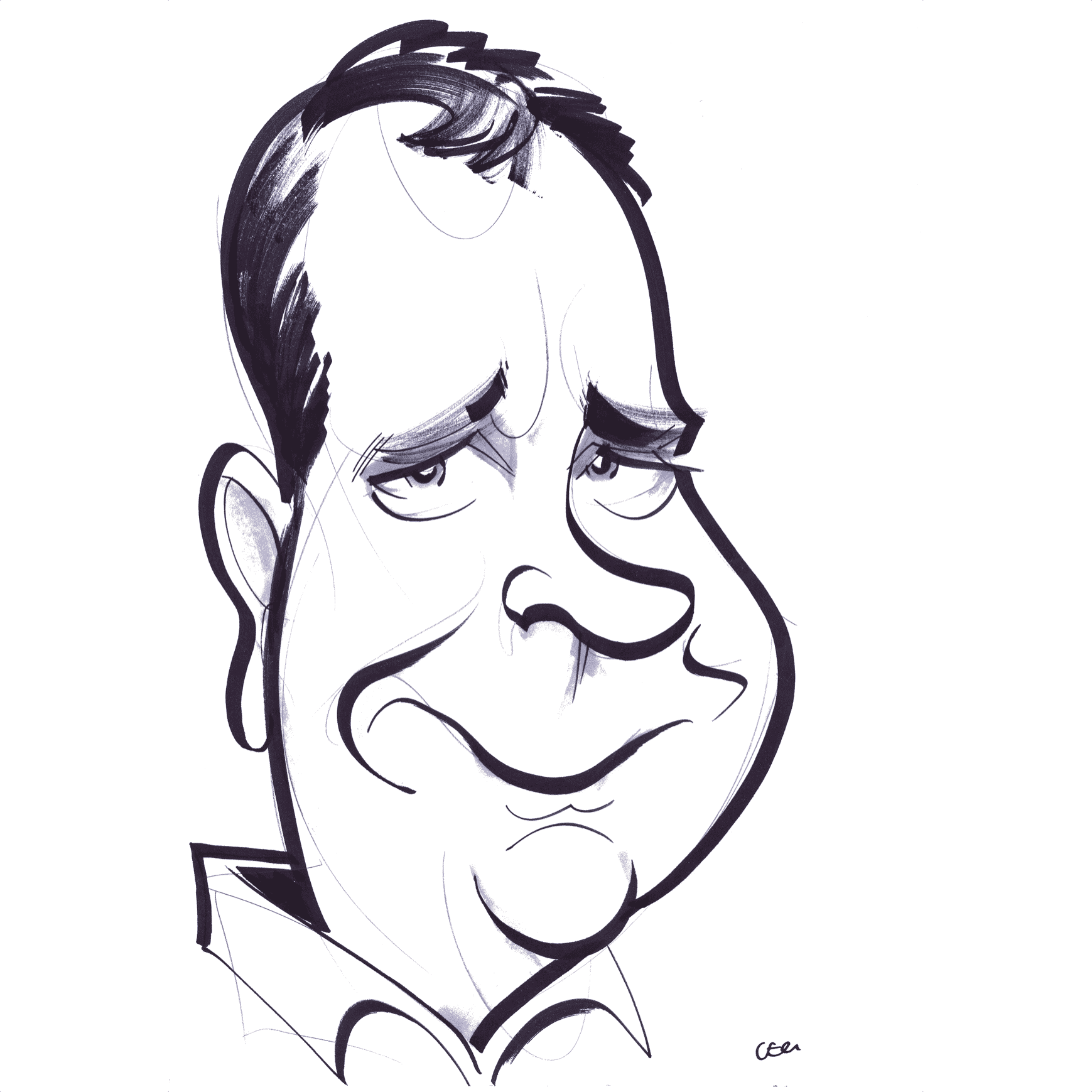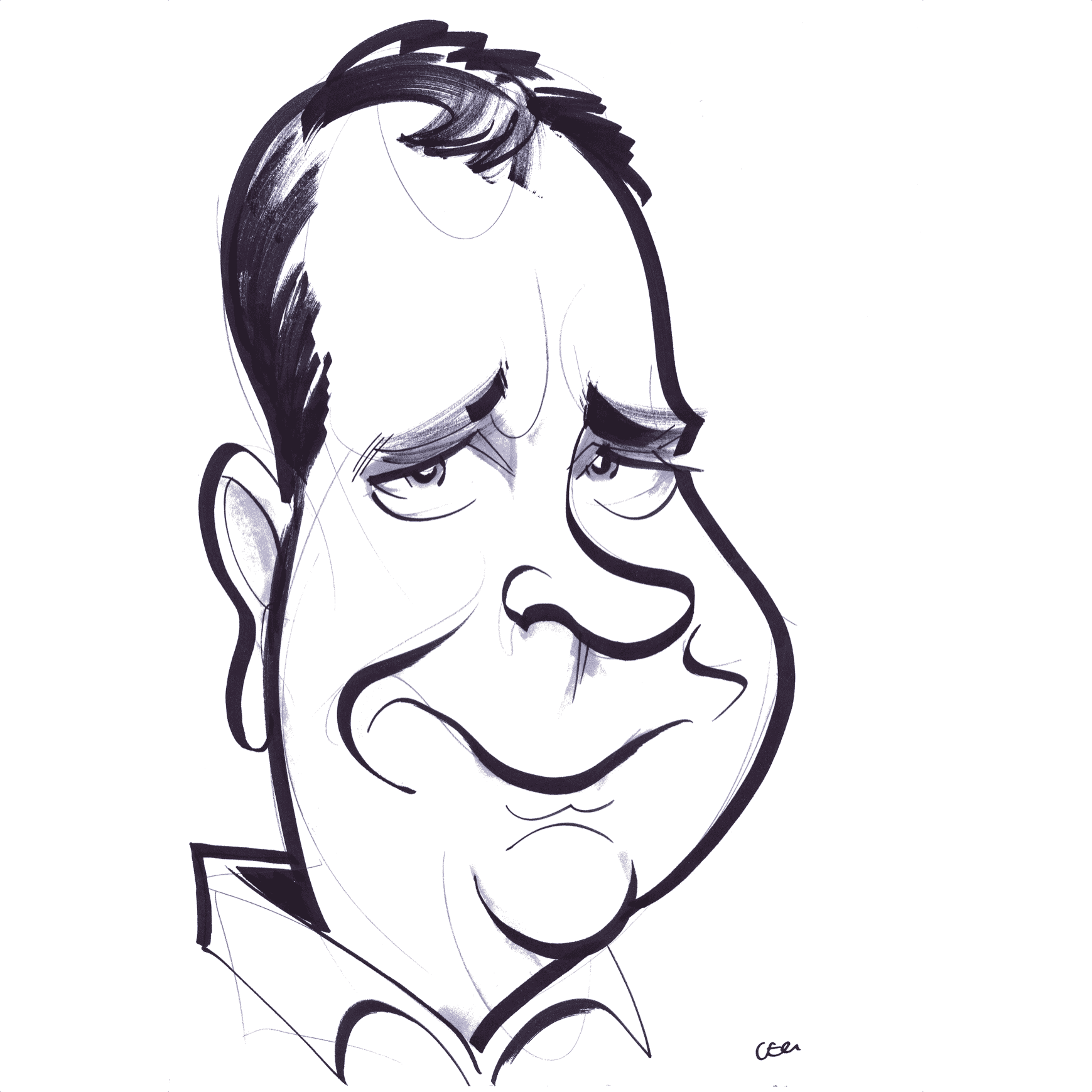 Bernie Smith coaches businesses to develop meaningful KPIs and present their management information in the clearest possible way to support good decision making.
As the owner of Made to Measure KPIs, he has worked with major organisations including HSBC, Airbus, UBS, Lloyd's Register, Scottish Widows, Tesco Bank, Yorkshire Building Society, RSA and many others.
Previously, Bernie led teams delivering operational improvement in FTSE 100 companies using Lean and Six Sigma approaches. This took him to the US to help paper makers, Finland, to make olefins and Wrexham to package cheese.
Bernie lives in Sheffield, UK, with his wife and two children and some underused exercise equipment.